Use the Tarot for Personal Transformation
The Tarot is well-known for its use as an oracle that can tell us of the potentials and risks the future may bring. But the Tarot can also be used to help us transform - to help us grow and change and become of more use to others and ourselves.
In this multi-media course that uses video, audio and text, Tarot teachers Philip Carr-Gomm and Steve Hounsome show you how you can use this ancient system for self-transformation, working with the Major Arcana as archetypes to enrich the soul, with the Court Cards as keys to developing the personality, and with the pip cards of the Minor Arcana offering insights into the ways our souls and personalities can work together and express themselves in the world.
BONUS EXTRA COURSE
If you enroll, you also get access to a special two-part learning experience with Philip & Stephanie Carr-Gomm, creators of The Druidcraft Tarot. In two classes, Philip and Stephanie take you through 'Integrative Tarot Training' - a way of working with the Tarot that is quick and easy to learn. And they show you a way to 'drill down' into really difficult issues to gain clarity and healing.
MENTORING AND YOUR PRIVATE CLUB
As well as all this, you'll also be able to ask questions about your work with the course at any time, and the course fee also includes membership of The Private Magicians' Club - a wonderful online resource and community for the spiritual seeker and Tarot enthusiast. In the warm and friendly atmosphere of the club, Philip, Steve, and guests host live online sessions of meditation, exploration and discussion.
WHAT STUDENTS SAY:
"I found this course to be magical, mystical and momentous. It was a great process for getting out of my own way and reacquainting myself with my deep inner being. Soul work indeed! The instructions are clear and the meditations and exercises a joy. How often do we give ourselves the opportunity to bathe in the light of the Soul? Not only do I recommend it, I implore you to start at once!"
Pamela Meekings-Stewart. Aotearoa New Zealand
"This course truly delivers the transformative experience that it promises. Requiring no previous knowledge of Tarot, the course offers individuals, therapists of all kinds - and yes, even experienced Tarot readers - deep insights and a new, very personal relationship with the Tarot."
Jennifer Heath, Massachusetts, USA
"I would wholeheartedly recommend the Transformation Through Tarot course. I found the content of each of the lessons extremely interesting and well explained, with excellent use of variable media. For me personally, the individual Tarot I chose with each lesson came alive and in combination illuminated ways that I am able to transform issues in my life where I have felt stuck. Thank you again!"
Gail Collings Ellis, UK
"As a complete novice with Tarot I found this course not only delivered the transformative experience stated but was a wonderful introduction to the clearly evident spirit and richness of the Tarot rather than simply another divinatory deck of cards. It can be repeated when different challenges arise in your life or even as an annual review."
Jez R Queensland Australia
"Transformation through Tarot is a truly enlightening and enjoyable experience that enabled me to delve deeper and discover how to creatively manifest positive change in my life. I loved every exercise and will definitely return to explore with different tarot decks and whenever the mood takes me. Highly recommend for beginners and experienced tarot readers alike."
J.Sparkles, UK
"There are so many fascinating aspects to this thoroughly professional and utterly magical course it's difficult to know where to begin to praise it so I will just say thank you to Steve, Philip and Stephanie for creating it. On the surface there's nothing difficult about any of lessons but each of the exercises uses techniques that help you move beyond the rational mind with ease. This allows you to explore your own inner world and helps you integrate your inner and outer worlds and truly come to understand what it is that makes your soul sing."
Prue Australia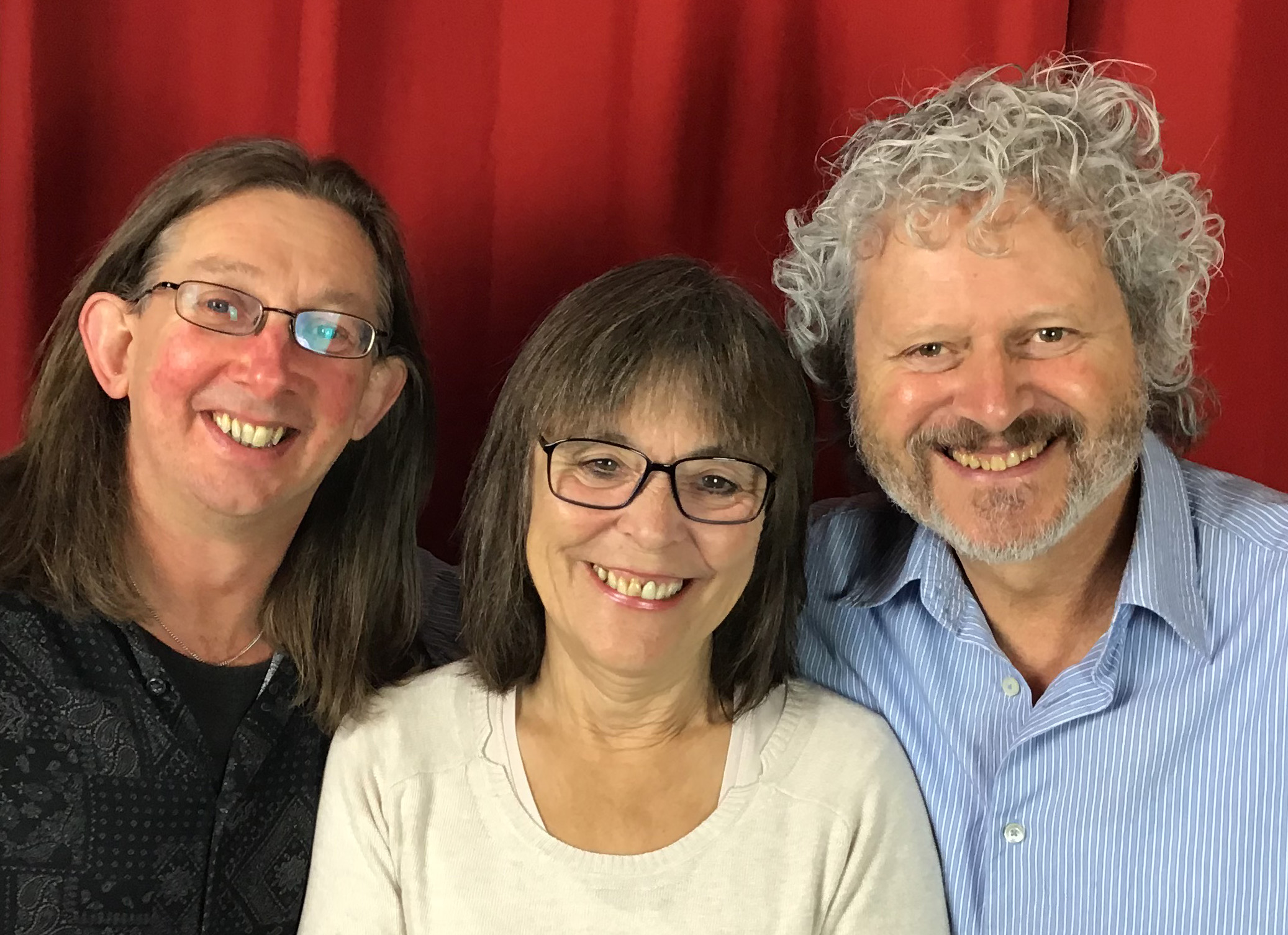 Philip & Stephanie Carr-Gomm, creators of The Druidcraft Tarot, illustrated by artist Will Worthington, together with Steve Hounsome, creator of the Tarot Therapy deck, share a passion for how the Tarot can act as a powerful guide to transformation. Steve has been teaching and writing books about the Tarot and related disciplines for over thirty years and has also created The Gamble-Hounsome Tarot. Philip has also helped to create The Opera Tarot and brings to the course his understanding of psychology and his experience both as a psychotherapist and Tarot teacher.
Frequently Asked Questions
When does the course start and finish?
The course starts now and never ends! It is a completely self-paced online course - you decide when you start and when you finish. Lessons are released weekly over nine weeks.
How long do I have access to the course?
How does lifetime access sound? After enrolling, you have unlimited access to all the lessons of this course for as long as you like - across any and all devices you own.
What if I am unhappy with the course?
We would never want you to be unhappy! If you are unsatisfied with your purchase, contact us in the first 30 days and we will give you a full refund.
Can I use any Tarot deck with this course?
Yes! We'd love you to use The DruidCraft Tarot or The Gamble-Hounsome Tarot, but you can use any deck.
Any more questions?
Just email Maria at [email protected]