A guided programme that works fast to get you sleeping better.
With specially designed audio tracks and accompanying films, your sleep should start to improve from the very first lesson.

Drawing from the latest findings in Neuroscience, combined with exercises from Sophrology and Yoga Nidra, the course encourages you to accept the 'Gift of the Night': an opportunity for rest, healing, and spiritual nourishment.
What others say about the course:

Before taking this course, I would normally lie in bed with my eyes wide open for what feels like hours before falling into a restless and broken sleep. Now, with the help of the exercises Philip has given, I am growing tired more easily, falling asleep faster, and actually sleeping through the night a couple of times a week. I look forward to seeing how my sleep will improve with continued practice, and I'm loving this new, bright, and alert person I'm becoming during the day! - Irene R, Brisbane Australia
I found this course to be immensely helpful in further understanding the importance of sleep and sacred rest, and how these benefit my health. As someone living with chronic illnesses and pain which affect my sleep patterns, this course helped me further relax and be comfortable in my body to enable better sleep. I also learnt new techniques for resting well, and waking up refreshed. Many thanks! - Heather K Veitch, Derbyshire, UK
It takes the battle and fear out of trying to sleep! Craig Smith, Birmingham
Throughout the course, you can feel Philip's deep desire to help improve your sleep, and through that, your waking life. His own training in and knowledge of psychology and sophrology are apparent throughout, and his willingness to carefully test and rework the course based on feedback throughout the beta stage are measures of his commitment to creating a terrific program. - Tracy B, Massachusetts, USA
Very effective - I slept better overall, but the most important thing for me was I felt much more energetic, less stressed and with a more positive outlook, so I am sure the quality of my sleep was far better and more rejuvenating. A major plus! Anna Letitia Cook, France
I knew that sleep was necessary, but this course helped me understand just how important it is. It also gave me some great strategies to help me go to sleep, improve the quality of my sleep and go back to sleep if I should wake up in the middle of the night. It's been tremendously helpful. - MZ, North Carolina, USA
From years of what I deemed inherited insomnia, Philip has submerged and bathed me into the delicious realm of sleep. Thank you. - Jules Couzens, East Sussex UK
In providing a range of easy-to-follow techniques, the course has enabled me to gain control of how I approach quality sleep. The framework of preparing for sleep and enhancing the sleep environment were aspects I had previously underestimated. I feel less anxious from being in a state of perpetual sleep deprivation. I do not fear going to bed, caused by hours of laying awake, creating nightmares from the days events, but embrace the opportunity to have sacred time for myself and honour the needs of my body. - Jayne Myatt, Canada
A wonderful, surprising gift from this course, as well as improved sleep, was that I was able to start feeling whole again after major surgery. I found the experience very healing. - LR, Brighton, UK
'If you put on shoes that are too tight and walk out across an empty plain, you will not feel the freedom of the place unless you take off your shoes. Your shoe-constriction has you confined. At night before sleeping you take off the tight shoes, and your soul releases into a place it knows. Dreams glide deeper.' (Rumi). Thank you. This course helped a long term insomniac take off her shoes, relax and travel to a place where dreams do indeed glide deeper. A well structured and inspired set of exercises that led to a good and continuous full night's sleep. Lorien Cadier, France
This course really helped me to consider and test different ideas and techniques, step by step, to finally find myself with a set of concrete tools that I could use, and that have transformed my way of living - my evenings and my nights. - Anne-Sylvie, Switzerland
I thoroughly enjoyed the exercises and recordings in this course and I now look forward to bed time, rather than dreading it. Even on the rare nights I don't manage to get to sleep, I can do one or two of the exercises and feel relaxed and calm, and therefore more refreshed in the morning. - Karen van Wyk, Lincolnshire.
This was a revelatory course for me. It not only improved my quality of sleep, but it has helped me appreciate that my sleeping hours are an important part of my life. Thank you. - Prue Mason, Queensland, Australia
This course has made deep transformations to my sleep patterns. The music and poetry send me into the adventure of sleep! It's wonderful to wake up deeply rested from the sequence of sleep chants and music. I also found my dream sequences much more significant and accessible!! - SF, Boston, USA
I found this course useful in that it gave me easy to remember practical tools to aid with sleep. I found the audios restful and peaceful. Also the course forced me to be more disciplined in how I go about sleeping which does not always come easy to me. Vicki Minahan, Australia
I have not just gained a better night's sleep but also I'm feeling less anxious during the daytime. JR, East Sussex, UK
It is wonderful to have some tools and techniques to apply whilst lying in the dark, waiting for sleep, and instead of getting frustrated, to do an exercise. DC, New Zealand
By focusing on sleep in a proactive way, rather than in a reactive stressed way, I was able to re-establish my cues for sleep. I now look forward to going to bed because I know that I will sleep. - Eimear Burke, Ireland
I have had insomnia my whole life. It generally takes me 1-3 hours to fall asleep, and I wake often. These recordings were so helpful, I only heard the end of a recording one time in the entire 8 weeks! I also felt that my subtle body responded profoundly with the affirmations given about healthy and fulfilling sleep. - Chandala Shiva, Santa Cruz, CA, USA
Prior to taking part in the Sleep Clinic, I had been off work for a number of months with stress and anxiety. I had not been sleeping well and would often wake during the night. Taking part in the programme gave me something to focus on, and the exercises really helped. - Jill, South Wales
This course offers a wealth of practical, easy to use and helpful tips, which if consistently implemented, can lead to a real reorientation of one's own sleep behavior. The hints are often seemingly simple, but combined, they bring a completely new perspective to dealing with the subject of sleep. The mixture of intellectually usable information in the films and video clips, the latest scientific information on the topic, and practical tips, is absolutely convincing and the soundfiles are almost magical in their helpful effect. - Dr.Barbara Stühlmeyer, Germany
Your Instructor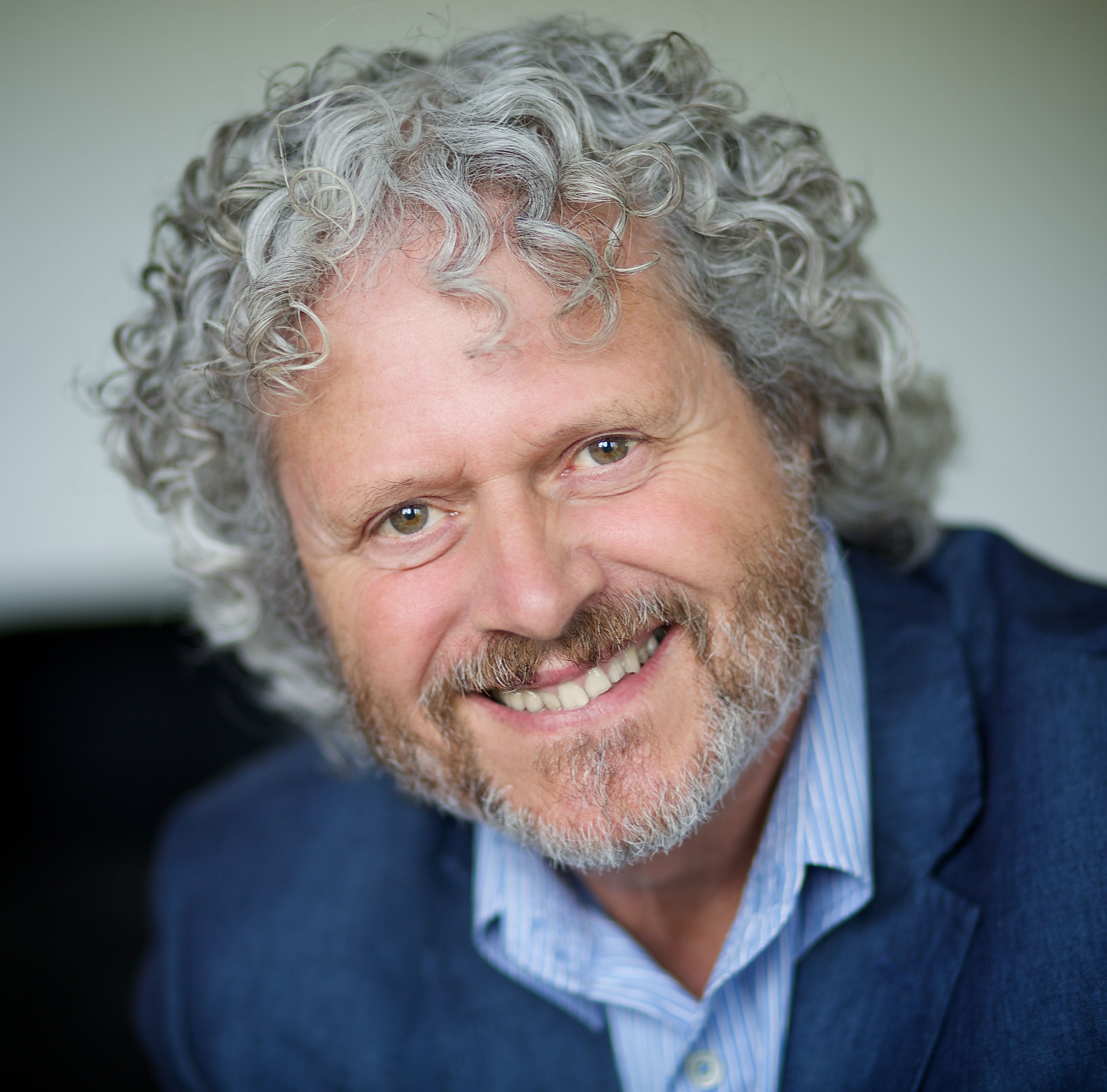 Philip is a writer and psychologist with a special interest in combining psychological understanding with spiritual perspectives to help people lead richer, more fulfilled lives. He has trained in psychotherapy and Psychosynthesis, and as a teacher of Sophrology, Yoga Nidra, and Mindfulness Meditation. He has authored over a dozen books on spirituality. See his website for his blog and information about books and events: philipcarr-gomm.com

Course Curriculum
LESSON ONE
Available in days
days after you enroll
LESSON TWO
Available in days
days after you enroll
LESSON THREE
Available in days
days after you enroll
Frequently Asked Questions
When does the course start and finish?
The course starts now and never ends! It is a completely self-paced online course - you decide when you start and when you finish.
How long do I have access to the course?
How does lifetime access sound? After enrolling, you have unlimited access to this course for as long as you like - across any and all devices you own.
What if I am unhappy with the course?
We would never want you to be unhappy! If you are unsatisfied with your purchase, contact us in the first 30 days and we will give you a full refund.
Any more questions?