Deep down most of us believe in magic, because we know that sometimes - just sometimes - magic can come tumbling into our lives with a blinding flash, and suddenly there we are facing the person we're destined to fall in love with, or being offered the job we never believed we would get, or we just find ourselves walking down that same familiar street, but this time it's different - this time we've fallen in love with life: this time everything looks different, and life feels wonderful and exciting again.
Most people believe that you can't make this kind of magic occur in your life. They say you're either lucky or you're not: it either happens to you or it doesn't. But what if we could make magic happen? What if we could do things that actually made these types of experiences occur more often in our lives? And what if there was a course that taught this kind of magic?
You've found it!

Magicians give birth to dreams,
Magicians learn how to fly,
Magicians bring magic to people's lives

In this seven lesson course, we begin by exploring the nature of magic - what exactly it is, and the many different forms it can take - and then we home in on one specific kind of magic: the art and science of bringing dreams to birth...

What others say about the course:

"I loved the course! I'm very exited for what is to come: it feels like a fresh new life full of adventure but protected by all that is around!" - Yyvette B. Netherlands

"I went all the way through the seven lessons and spent a month just thinking about them, meditating, and consciously noticing the magic around me in my everyday world. It's there. I have found that since starting this course and making a determined commitment and conscious effort to be open and aware my life has changed brilliantly! I feel happier for sure, more confident, more…alive, and amazing things have started coming to me. Even love - which I had pretty much given up on. I have made the lists of my dreams and goals, but I realized that what they all come down to is this: I want to live a magical life. Every day, all the time. I want to learn well how to effect positive change through action, thought, spells, intention. I want to become more connected to nature and learn ancient wisdom and understand more deeply. I want to join with others to heal the planet and change the direction we seem to be hurtling towards." Teri P. Colorado, USA

"Taking this course was a great experience. It moved me in a new and wonderful direction. I've gained clarity on what my dreams are, how I might make them come true, and I've found more focus and peace around the process of manifesting what I need most in my life. Thank you." Carina Toste, California, USA

"This course brings together a number of pieces of Philip's work but goes one step further in that it recreates a similar experience to the one he had when he started his training in Druidry. I felt totally immersed in the experience; joining Philip in his study, surrounded by a vast collection of literature. From this Philip selects, shares and explains those that are relevant to transforming my life. Each lesson is broken down into a number of parts each between five and thirty minutes in length which allowed me to maintain focus but also provided natural breaks. The extracts from his book of the same title are accompanied by an audio file which worked better for my learning style. Comments received were individual, reassuring and meaningful. They made me want to immediately start the next lesson in this journey. Thank you Philip… Doors that were shut prior to commencing this course have opened and what was impossible now feels achievable." Richard Tregidgo, United Kingdom

"I highly recommend this course. The techniques learned in this course have been invaluable in other aspects of my life. I have gained direction and it has set me onto the path of finding and achieving goals I thought were impossible to accomplish." Kim, Massachusetts USA

"A very practical, modern, and down-to-earth approach to magic. Through it, I became reinvigorated with the creative energies I had when I was a young child. Life became less of "I need to..." and "I have to..." and more of "I want to..." and "I am..." Brian, Minnesota USA

"This course has planted a seed in my being that is starting to change my life for the better, I cannot express in words how much of a positive feeling the course gives you. If you are serious about changing your life for the better with Magic, look no further, this is THE course you need to map it out." Alain Giroux, Canada

"I loved it! It has rekindled the desire to utilize magic in my life again. I've begun taking up my daily practice and meditation on a regular basis." P.R. Chico, California, USA

"Thank you for helping me re-enchant my world! Magic is indeed afoot in this joyful, transformative journey towards living with intent and realizing dreams." MC, British Columbia, Canada

"There is real magic about and in this course. The difference between me-before-this-course and me-after-this-course is that I now know how I can bring more magic into my life, and the lives of others. Magic which helps me turn my dreams into goals and go for them. If you have a dream you want to go for, and you feel that it's the right moment in your life to do this, take this course!" Denis Domrachev, Russia

"This course offers great inspiration and motivation. It helps you look into the mirror of your soul, because this is what working with magic demands - if you really want to make your dream come true." Bettina, Germany

"I started this course with some expectations: I imagined summoning ghosts in a darkened room with arcane symbols on the walls. What I found instead was a lot of brightness and light-heartedness and warmth. I imagined a strict structure, a graded process from Neophyte, eventually into the Grand Something-or-other. The summit where the great mystery lies. Instead I find a life very gradually being infused with a bright smile, as the powerful force that is gratitude lends me a hand, and listens when I ask. I expected a world of secrecy, under the veil of night, a closed-off world where my dreams would lurk. But I found that the more I share, the more others share with me, and the more encouragement and support comes my way. Magic may be wonderful, but when you have allies, it's normal too! I don't feel so much like a fraud any more. Thank you Philip, and thank you all!" Lewis H, Cheshire UK

"Philip Carr-Gomm has created a rare opportunity: the chance to study magic with a well-known magician who is also a psychologist. I have integrated many of the insights learned in this course into my personal life, as well as into my professional work as a psychoanalyst." Dr Frank Malone, Delaware USA

"This is one of the best experiences! Taking this course is a fantastic way to meet magic in your life and really learn how you can achieve your dreams using your own power and self-knowledge. With all the information given in the lessons and videos, and all the meditations and exercises, you begin to find a strength and power within that little by little you learn to use and apply in order to be who you want to be, and achieve your goals. It's more than just a course in Magic - it is a lovely and extremely effective teaching I will carry with me throughout my whole life!" Prof. Melissa Boëchat, Brazil

Your Instructor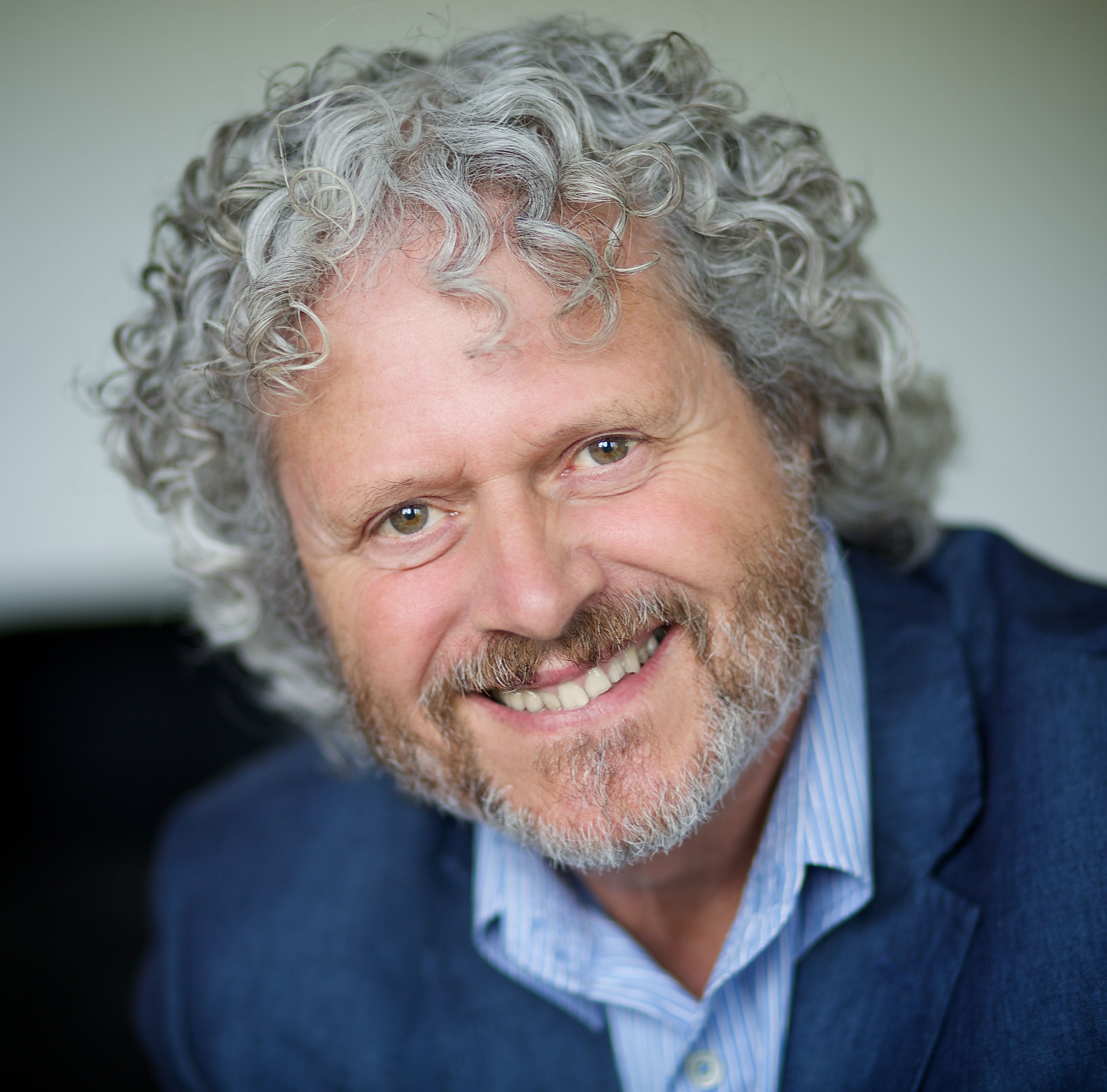 Philip is a writer and psychologist with a special interest in combining psychological understanding with spiritual perspectives to help people lead richer, more fulfilled lives. He has trained in psychotherapy and Psychosynthesis, and as a teacher of Sophrology, Yoga Nidra, and Mindfulness Meditation. He has authored over a dozen books on spirituality. See his website for his blog and information about books and events: philipcarr-gomm.com

Course Curriculum
LESSON ONE
Available in days
days after you enroll
LESSON TWO
Available in days
days after you enroll
LESSON THREE
Available in days
days after you enroll
Frequently Asked Questions
When does the course start and finish?
The course starts now and never ends! Once you enroll, you receive access to the first lesson and the private Facebook group. Access to the following lessons is given at weekly intervals. You are free to take as long as you like to complete the course.
How long do I have access to the course?
How does lifetime access sound? After enrolling, you have unlimited access to this course for as long as you like - across any and all devices you own.
What if I am unhappy with the course?
We would never want you to be unhappy! If you are unsatisfied with your purchase, contact us in the first 30 days and we will give you a full refund.
What will I find in the course?
The course is designed to help you learn how to lead a magical life - applying magical principles to achieving your goals. The course is mentored by me, through a mentor under my supervision, and we use exercises and visualizations, video and audio material, and we work with the ideas given in my book 'Lessons in Magic', which is included in the course in both pdf and audio versions. We explore and build on these ideas, and you can ask questions and contribute your own ideas, both within each lesson and in the private Facebook group for students and graduates of this course.
Any more questions?
Can I buy the course for a friend?
Yes. Simply purchase the course with your payment info, but enter in your friend's name and email address in the Contact Information section. That way, the course log-in information will be sent to your friend, allowing him/her to log in and begin the course immediately.