Work with the Chakras - Deepen Your Knowledge of Tarot
In this multi-media course that uses video, audio and text, with specially created meditations using music from the Mind Orchestra, Tarot teachers Philip Carr-Gomm and Steve Hounsome show you how you can work with the Tarot and with your Chakras in tandem, not only to enhance your knowledge of both esoteric systems, but also to effect deep personal transformation. The course is presented in nine lessons released weekly, plus:
A BONUS EXTRA COURSE
You get access to a special set of seven extra Tarot meditations you can listen to again and again.
MENTORING AND YOUR PRIVATE CLUB
As well as all this, you'll also be able to ask questions about your work with the course at any time, and the course fee also includes membership of The Private Magicians' Club - a wonderful online resource and community for the spiritual seeker and Tarot enthusiast. In the warm and friendly atmosphere of the club, Philip, Steve, Penny Billington and guests host live online sessions of meditation, exploration and discussion.
WHAT STUDENTS SAY ABOUT THE COURSE :
"The Tarot Chakra Journey taught me so much about these esoteric arts, and even more about myself. I grew so much from this course. I started out knowing nothing about Chakras and very little about Tarot, and now I will continue to explore and learn more.  The handouts were informative, and the meditations and exercises were thought-provoking and enlightening. Philip Carr-Gomm and Steve Hounsome are knowledgeable, encouraging, and down-to-earth, from Steve's helpful introductions, to Philip's soothing meditations. I became much more focused on my life journey as a result of this course, and I will retake it again and again to test my progress. Also, I will use the bonus meditations again and again!"
Tracy R, Ohio, USA
"The whole experience of following this course was very enjoyable. Having a choice of meditations was really helpful and they were just the right length to get me into the right mindset. All in all, a moving and enlightening experience!"
David B, Dorset, UK
"This is a wonderful course, well structured and full of richness and depth. As a newcomer to Tarot, I found the way Steve and Philip linked the Chakra system to the Tarot through exercises and meditation deeply stimulating and made my introduction to Tarot so much easier. The meditations were clear and the handout instructions full of information that helped me gain insights and support in the challenges and changes going on for me. I will be going over the course again as I am sure repeating the experience will reveal more layers of insight as one moves through it and takes time to savour each unfolding it reveals."

Rijusiddha, Norfolk, UK

"As I was somewhat familiar with Steve's guest appearances on Tea With A Druid it was a joy to go deeper into his Tarot explorations in this course. Even if you aren't a user of the tarot, the subject matter and meditations with the masterful cadence of Philip Carr-Gomm, are great augmentations to one's inner journeying. A perfect blend of ancient practice, archetype, and new ideas!" 
Kjell C, Sweden
"The amount of expertise, wisdom and knowledge that Steve & Philip have put into this course is very evident. The format and content is a perfect mix of explanation, encouragement and visualisation. As someone with a fair knowledge of Tarot and the Chakras, I very much enjoyed combining the two in this way and have been amazed at the accuracy and pertinence of the discoveries. A course that I have to revisit to reveal further layers of insight & guidance."
Debbie L, Oxfordshire UK

"The Tarot Chakra Journey is a well-developed, creative approach to working with the chakras and the Tarot. The cards deepened my awareness of the influence of each chakra, and offered possibilities for growth and improvement. The guided meditations were evocative aids to attuning to the chakras, while the links to music specially composed for each chakra provided the perfect background for the workings of each lesson. This is a course I will definitely want to repeat!"
Gayle G, Idaho USA



Steve & Philip introduce the course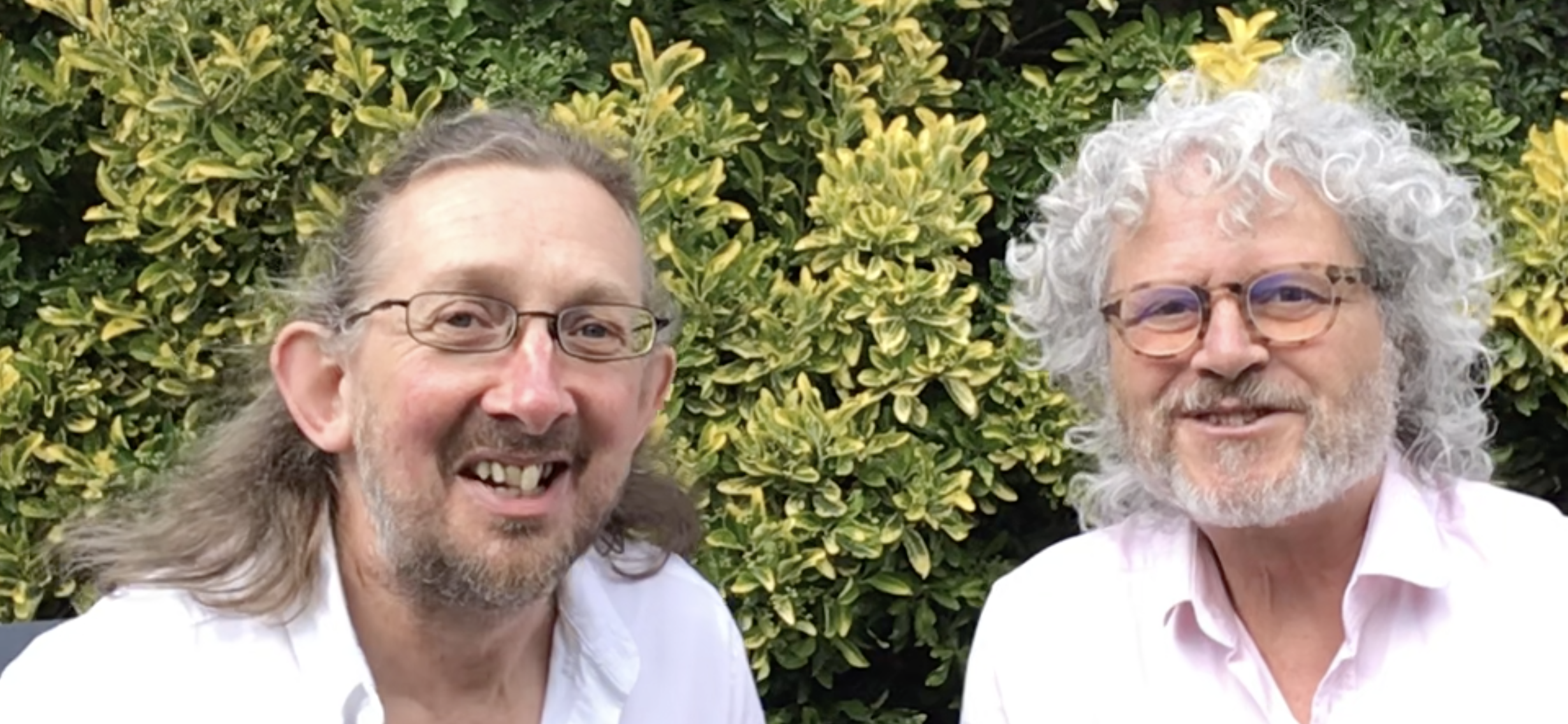 Philip Carr-Gomm, co-creator of The Druidcraft Tarot, together with Steve Hounsome, creator of the Tarot Therapy deck, share a passion for how the Tarot can act as a powerful guide to transformation. Steve has been teaching and writing books about the Tarot and related disciplines for over thirty years and has also created The Gamble-Hounsome Tarot. Philip has also helped to create The Opera Tarot and brings to the course his understanding of psychology and his experience both as a psychotherapist and Tarot teacher.

Frequently Asked Questions
When does the course start and finish?
The course starts now and never ends! It is a completely self-paced online course - you decide when you start and when you finish. Lessons are released weekly over nine weeks.
How long do I have access to the course?
How does lifetime access sound? After enrolling, you have unlimited access to all the lessons of this course for as long as you like - across any and all devices you own.
What if I am unhappy with the course?
We would never want you to be unhappy! If you are unsatisfied with your purchase, contact us in the first 30 days and we will give you a full refund.
Can I use any Tarot deck with this course?
Yes! We'd love you to use The DruidCraft Tarot or The Gamble-Hounsome Tarot, but you can use any deck.
Any more questions?
Just email Maria at [email protected]